Building Bricks
116 articles since November 19, 2011.
Help us out and contribute!
Welcome to the Buildingbricks Wiki
This is the Buildingbricks wiki. Its about lego's basically. Lego's are small plastic bricks you can put together to make buildings, cars, shrines, and much,much more!. Minifigures are small lego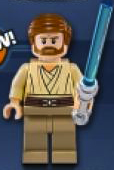 people. Just make sure you you sign up for this wiki on THIS PAGE:
http://buildingbricks.wikia.com/wiki/The_User_Rights_Log
. Anyone can edit. Why not begin now!
More Information
In case you got a late start at brickipedia, you get to edit here! And you might become a successful admin or anything else!
Latest activity
Vote for the best brickster! Each month, you will vote for a good user. The winning user will be this month's brickster!All of the months May,June,and July Please edit on Lego Super Heroes articles in honor of The Avengers,The Dark Knight Rises,and Spider-Man:Rebooted.